S P O N S O R S H I P

Also, thanks especially to D-Note who helped tremendously with our first Children's Animation Show!

if you would like to sponsor asifa colorado contact:

or download our sponsor package for review by clicking

here
Help support ASIFA-Colorado, a 501(c)(3) non-profit organiztion.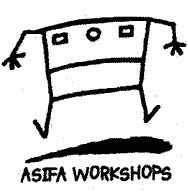 HELP - Volunteers!
email us at:
Need to update our records with your email address? Send us one: