• International Animation Day - October 28th, 2008
International Animation Day
ASIFA-Colorado's International Animation Day screening will be held at Starz Film Center
See animation from around the globe.
• Summer Cel-ebration 2008 - Saturday, September 6th, 2008
Summer Cel-ebration 2008
Burgers (Boca too!)/ Beer / Brats - what could be better!?!
Relax and enjoy food, drink and fun at ASIFA's annual barbeque.
Membership Discount for joining at the event

• Fred Seibert - Friday, November 6th, 2006
Fred Seibert
In 1981 he was asked to help launch a new 24-hour music channel, MTV: Music Television. He instigated the now famous mutating logo, which is one of the most-recognized trademarks worldwide. The results were Clio Awards for MTV and a special award from ASIFA, the international animation society, and recognition as one of eight "leaders of the new media" by Adweek magazine. In 1992 Seibert was named president of Hanna-Barbera and under Seibert's direction, launched the "Shorts" initiative. Some of the shows produced were The Powerpuff Girls, Dexter¹s Laboratory, and Johnny Bravo. Today Fred Seibert is continuing his cartoon innovations at Nickelodeon with Oh Yeah! Cartoons!, a cartoon laboratory that introduces three new characters every week and is currently producing its fourth season. Check out some of his accomplishments at www.refrederator.com and www.frederator.com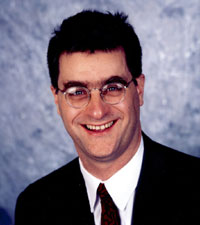 • Stacey Steers - Friday, September 29th, 2006

Stacey Steers
Stacey Steers is an independent animator living in Boulder, Colorado where she teaches for the Film Studies Program at the University of Colorado. Her labor-intensive films are composed of thousands of individual, handmade works on paper and take years to produce. Her animations have screened extensively and won national and international awards.

• Bill Dennis - Friday, July 14th, 2006

Bill Dennis
William 'Bill' Dennis has been a force in the entertainment industry for over 30 years. As CEO/President and Founder, he was responsible for the development of India's Toonz Animation, ranked one of the top 10 studios in the world by Animation Magazine. While there, he produced award-winning series such as Adventures of Tenali Raman, Children's Animation Workshop among others. He's regarded as one of the most influential people in Asian animation today. Prior to that, Bill was affiliated with Turner Broadcasting's Hanna Barbera Studios. As President of their overseas studios, he produced numerous award-winning cartoons starring the classic Hanna Barbera characters. For twenty years, Bill worked with the Walt Disney Studios, most recently as Vice President of feature Animation. While at Disney he orchestrated the talent and resources required for feature film production including Beauty and the Beast, Lion King, The Little Mermaid and Aladdin.
He is president of ASIFA India and serves on the Executive Board of ASIFA International. He is also a member of the Academy of Television Arts and Sciences (Emmy Awards). Mr. Dennis is currently heading the new Zanymation International studios in San Francisco and Madras, India.
• Carlos Baena - Friday, March 3rd, 2006

Carlos Baena
Carlos was born in the Canary Islands (Spain) and grew up in Madrid. He was into skateboarding, comic, movies, cartoons and drawing. In '94 he came to the US to study art. He worked at Will Vinton Studios, Wildbrain, and Industrial Light & Magic.
He is presently an animator at Pixar.
He is co-founder and animation director for AnimationMentor.com
• ASIFA Members Exposed! - November 13 - 20th, 2005
DIFF will include two documentaries containing work of ASIFA-Colorado members. Screenings are throughout November
Dan Seely's work will be included in Big Blue Bear a documentary about the making of the big blue bear in front of the convention center. Dan's 3d models helped the artist visualize the bear and lean into the convention center window.
Screenings for the Big Blue Bear are on November 13th at 1:00pm and November 20th at 7:00pm
Ed Desroches and Carmella Rodriguez both worked on Music Is My life, Politics My Mistress: The Story of Oscar Brown Jr. Ed's animations and Carmella's production work helped bring about the documentary of the Chicago-based jazz musician.
Screenings for the Music Is My life, Politics My Mistress: The Story of Oscar Brown Jr. are on November 18th at 6:30pm and November 19th at 1:15pm
• Premiere Reel Showing for International Animation Day! - Sunday, October 30th, 2005
Starting at 4pm ASIFA-Colorado will loop through its newly created reel and other animations from France and of course other known animations.
Also at that time!
Halloween Party and Haunted Walk
RMCAD's Halloween events this year includes a Haunted Walk for children in the community followed by the annual student Halloween Party on Sunday, October 30, in the Rotunda. The Walk will be held from 2:00 -6:00 pm and the party will begin at 7:00 pm. Sponsored by SGA, the Resident Advisors and the Student Ambassadors. Children will not be admitted without a parent or guardian.
• Jason Brummett - Wednesday, May 25th, 2005
Owner of Studio - Z that was created in Boulder, Colorado in 1994. His company provides high end 3D graphics and animations for film, video, and print. We specialize in creating technically accurate animations and images for a diverse range of business applications.
• Brothers Quay - Best of Zagreb - French Student Reel - Thursday, April 27, 2005
A great reel of work from the Brothers Quay, a reel of the Best of Zagreb and the best of French students animation. A whole evening of animation from around the world.
• donnie l. betts - Thursday, March 31
donnie l. betts has been a part of Denver's radio and television landscape for more than two decades. He is an accomplished actor, producer, director, filmmaker, storyteller and teacher with a career that has spanned 25 years. He has been a part of the production teams for CAROL & CO. (DISNEY); DREAM ON (pilot for HBO); IN LIVING COLOR (FOX). His current project is the feature length documentary film on American icon, Oscar Brown Jr., entitled "Music is My Life, Politics My Mistress". The film has already been accepted to the following festivals for 2005: International Festival of Dance and Film, Berlin, Germany; The Denver International Film Festival; Denver Pan African Film Festival; and the Los Angeles Pan African Film Festival.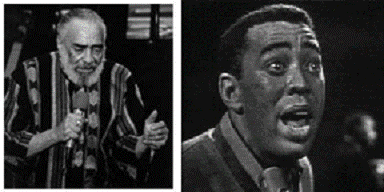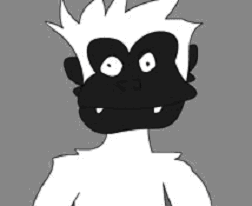 • International Children's Animation - February 23, 2005 & March 5th, 2005
"Two Minutes for You"
Come view the US premiere of "Two Minutes for You" an ASIFA Workshop Group International Project with animations from children around the world -previously viewed at the Hiroshima Animation Festival 2004!
It will include ASIFA-Colorado's own entry, "Yeti in Colorado"
• Fireside Chat with the ASIFA Board - October 28th
Come speak your mind with the members of ASIFA-Colorado Board. Let us know your thoughts and ideas. Let's make Colorado a place for animation!

Members Only - Hors Deouvres served

Wednesday, December 1st from 7 to 9 pm.
in Arvada


• Costumed Animation Screening - October 28th
A festival of animation geared toward families. Come costumed as your favorite cartoon character and enjoy an evening of wonderful animation from around the world. We will have a report on the Children's Animation Workshop & a viewing of the final project.
Enjoy raffles and prizes.
Suggested Donations - $5 Adults - $3 Children & Members

Thursday, October 28th from 6 to 8 pm.
at D-Note in Old Town Arvada, 7519 Grandview Ave.
INFO - http://dnote.us


Debbie Catalano - Wednesday, September 29th at 7pm.
Debbie is a Colorado CGI visual effects artist who has worked for some of biggest companies in the industry for the last 10 years. She has worked on films, commercials, and broadcast graphics. Some of her clients include Warner Brothers (Scooby-Doo!), 20 th Century Fox (Dr. Doolittle 2), Sprint, Intel, NBC, CBS, ABC, Fox, WB, ESPN, Starz!, Encore, the Academy Awards and many more. She is fluent in Maya, After Effects, and Flash, and many others.
$5 Admission - $3 Students – Members Free Wednesday, September 29th at 7 pm. at the Rocky Mountain College at the Rocky Mountain College of Art & Design Theater,
1600 Pierce St. Lakewood, CO 80214
• Children's Animation Show - August 12th and 19th
A festival of animation directed toward children. Bring the parents and enjoy an evening of wonderful animation from around the world. We will have a report on the Children's Animation Workshop & a viewing of the final project.
Damian Griffin will also show and talk about his short called Blink.
Admission - $5 Adults - $3 Children & Members

Thursday, August 12th at 6 pm.
at D-Note in Old Town Arvada, 7519 Grandview Ave.
INFO - http://dnote.us

Thursday, August 19th at 8 pm.
At The Boulder Outdoor Cinema
1750 13th St. in downtown Boulder, directly behind the Boulder Museum of Contemporary Art and next to the Dushabe Teahouse. Ample free public parking on the corner of 14th and Canyon and the RTD park-n-ride across the street.
INFO - http://www.boulderoutdoorcinema.com
• Dan Seely - Wednesday, July 28th at 7 pm.

Dan Seely came to Colorado in 1984 to find work as an animator. While doing freelance cell painting for Celluloid Studio's and Stan Phillips Prod., he interned for GW Hannaway and Assoc. in Boulder to learn CGI animation. In the mid 80's Dan took a job as lead animator with Z-Axis Corp. in Aurora, producing TV graphics for commercials, visualization, and accident reconstruction. The late 80's were spent animating for Design Workshop, a landscape and urban planning company. 1990 brought a change as Dan and Ken Seaverns started Pixel Kitchen, Inc. Since then PK has been producing 3D Computer animation for a wide variety of clients including Spyder, Rocky Flats, NREL, Discovery Channel, Pepsico, PADX TV, and Regal Cinemas. Most recently, Dan has been doing teaching chores as well as running the animation department are Rocky Mountain College of Art and Design.

at the Rocky Mountain College of Art & Design Theater,
1600 Pierce St. Lakewood, CO 80214
• Summer Toast 2004 - Friday, July 30, 5-9 pm
The Meadows at City Park
23rd & Colorado
Only $10, but register now!
(After 7/26 it's $20)
What is SummerToast? It's a huge networking party on July 30th at the Meadow at City Park. You won't want to miss this once-per-year opportunity to network, schmooze and enjoy food and beverage with about 1,000 other professionals in the marketing and communications arena.
Full detail http://www.summertoast.com
Scott Burroughs - Scott, recently departed from Disney's Florida studio came in to show us some of the projects he had worked on while at Disney. He had some sample work to show. Then he talked about the last few days at the studio before its closing. Scott packed the house with standing room only for his talk. Good luck with future endeavors, Scott!
Anark Studio
3D software production company
Wednesday, March 26th at 7pm
Anark Studio is a cutting edge 3D software production company. Their product, Anark Studio, is a 3D animation / presentation tool for the web, CD Roms, kiosks, and screensavers. The staff from Anark will be talking about what their program can do, as well as a demonstration of the production pipeline that is used to create the 3d interactive media presentations with this software package.
at the Rocky Mountain College of Art & Design Theater
6875 E. Evans Ave. Denver, CO 80224.
Edson Williams
Feature Film Special Effects Supervisor and Artist
Wednesday, February 26th at 7pm
Edson lived and worked in Los Angeles for over 10 years and during that time worked on over 25 major motion pictures and 15 music videos. He founded a visual effects company that created some of movies most memorable special effects scenes including the Harrier sequence in True Lies and the iceberg in Titanic. His presentation will include footage from feature films and a behind the scenes breakdown of music videos by Korn and Jennifer Lopez.
at the Rocky Mountain College of Art & Design Theater
6875 E. Evans Ave. Denver, CO 80224.